Wood Plastic Composites (WPCs) are produced by thoroughly mixing ground wood particles and heated thermoplastic resin.
The most common method of production is to extrude the material into the desired shape, though injection molding is also used.
WPCs may be produced from either virgin or recycled thermoplastics including HDPE, LDPE, PVC, PP, ABS, PS, and PLA.
Polyethylene based WPCs are by far the most common. Additives such as colorants, coupling agents, UV stabilizers, blowing agents, foaming agents, and lubricants help tailor the end product to the target area of application.
Extruded WPCs are formed into both solid and hollow profiles. A large variety of injection molded parts are also produced, from automotive door panels to cell phone covers.In some manufacturing facilities, the constituents are combined and processed in a pelletizing extruder, which produces pellets of the new material.
Our Huasu factory has 60 extruding lines.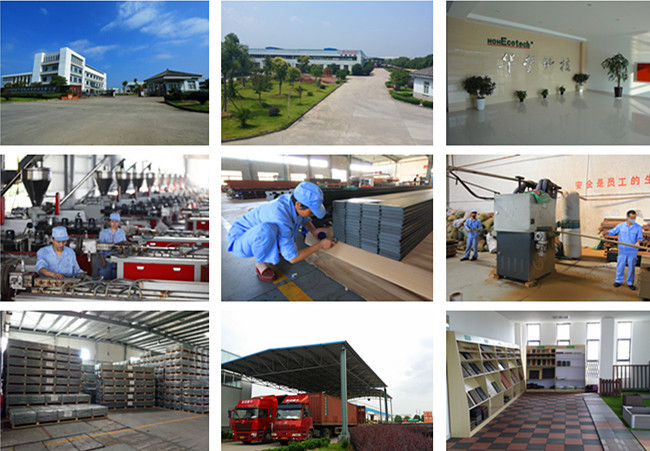 STAY IN TOUCH
Sign up for our newsletter to stay up-to-date with our promotions,
discounts, sales, and special offers.