Welcome customers form north Europe to Huasu WPC
In the harvest Autumn, we warmly welcomed to one of the biggest retailer for building materials in north Europe. 8 person delegation visit Huasu headquarter workshop and new production base workshop.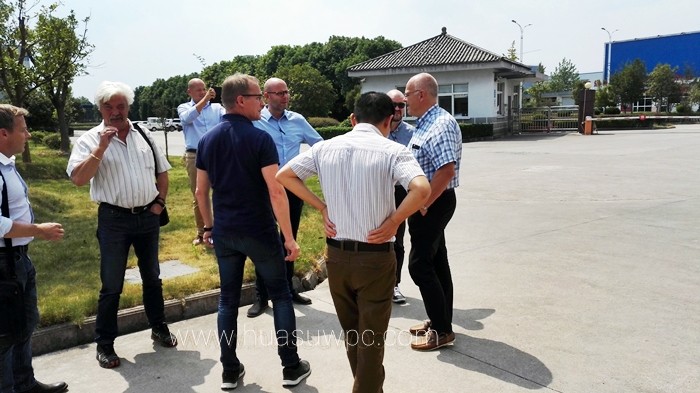 The customers looked over our granulation workshop, extrusion workshop and surface treatment workshop. Customers show interest to production lines and '5S' production management .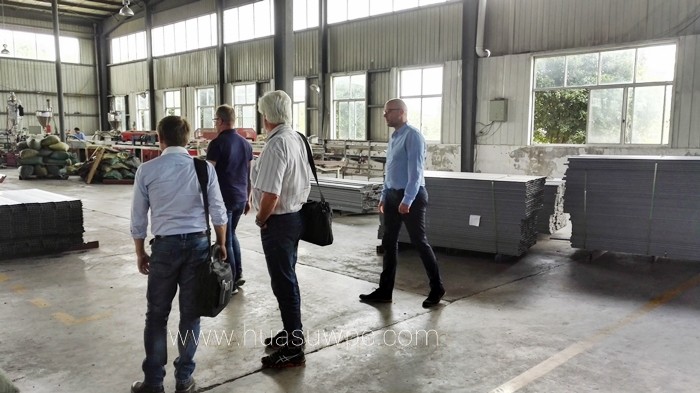 Our technicians explained to customers regarding the production and technical details. After visiting the workshop, customers looked over the testing center and showing room.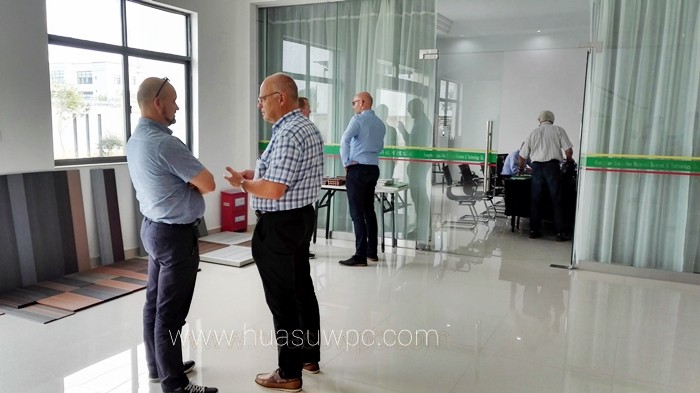 After that, we held two hours meeting for introducing our two side and discussing cooperation details. All customers are satisfied to our large production capacity , excellent quality control process and 5S management experience.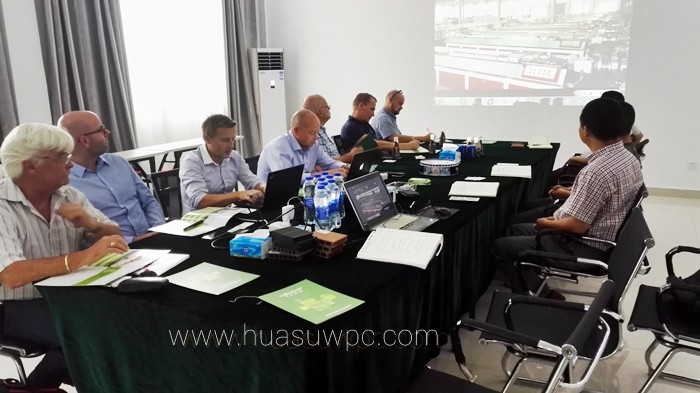 Both of us agreed to keep connection for further cooperation.
info@hohecotech.com
www.huasuwpc.com

STAY IN TOUCH
Sign up for our newsletter to stay up-to-date with our promotions,
discounts, sales, and special offers.