why did the pergola beam bend
The picture as below is a customer's pergola which is from the other manufacturer's.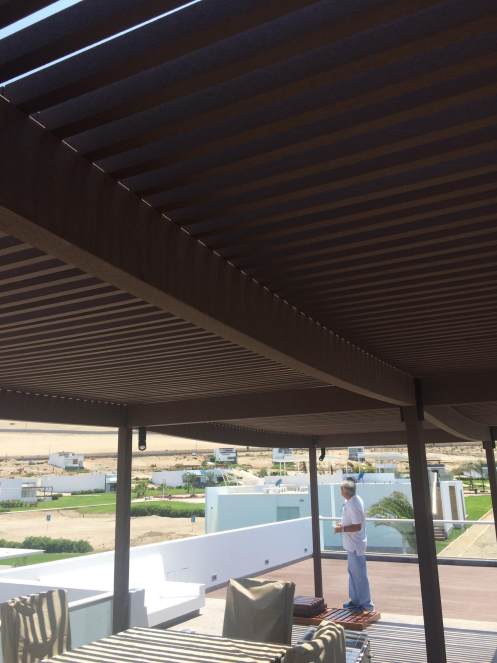 the problem is the beams bend and seems to be dropping.
Our technician gave us some suggestions:
1. the space between two posting is too large. (

we advice the best space is 3m, and no more than 4.5m

)
2. creep deformation , the steel insert must be put into the hollow beam to loading bearing.
3. there is no more space in the joint, while the wpc expansion and contraction. ( we advice to leave 0.3% space)
4. the producing process, because of the mould producing, we advice to put the product in the normal temperature before sanding.
5. the ambient temperature.
6. the top beam is too many. (

we advice the space between two beams is 40~55cm

)
The installation is really a key reason, the design must be beautiful, suitable and according to the installation advice.
if you have any suggestion and problems, contact us freely. (
info@hohecotech.com
)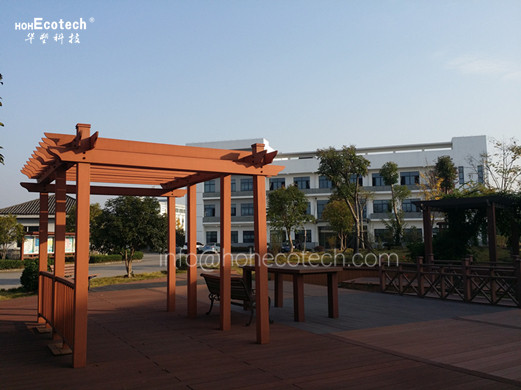 STAY IN TOUCH
Sign up for our newsletter to stay up-to-date with our promotions,
discounts, sales, and special offers.